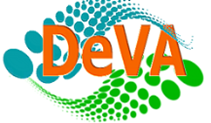 DeVA (Devon Voluntary Action) is excited to announce that on behalf of the voluntary sector, it has led a successful application to Devon County Council for a major programme of Covid Outbreak Management funding across Devon.
To deliver this, DeVA is working in partnership with a voluntary sector alliance, made up of Citizens Advice, Devon Communities Together, Living Options Devon, Young Devon, Devon MIND, Dimensions for Autism, Hikmat, Intercom Trust and Plymouth & Devon Racial Equality Council.
The funding will support people who have been disproportionately impacted by Covid-19 including,
BAME communities,
rough sleepers,
those who are having to self-isolate,
those who have been classed as Clinically Extremely Vulnerable,
people with protected characteristics,
people from deprived communities,
people who are digitally excluded,
and people living in rural communities.
The funding will also enable action research on identifying and tackling rural health inequalities in Devon.
Part of this funding will be used to provide grants for voluntary organisations supporting the above groups.  There are three options:
Large Grants for awards between £10,000 - £25,000. To apply contact Devon Communities Together info@devoncommunities.org.uk
An Equality and Diversity Fund, to be  distributed by a specialist Voluntary Sector panel to those Charities and Social Enterprises whose expertise is around supporting people protected under the Equalities Act*. Grant applications from eligible organisations are invited from between £5,000 - £20,000. Contact: Info@livingoptions.org
Small grants scheme: awards for a maximum of £300. To apply, please just fill in the form below and send to info@ttvs.org.uk
The application process is open from 1st December 2021 until 8th February 2022.
All approved expenditure must be evidenced and invoiced by no later than 31st March 2022.
*People protected under the Equalities Act include (but are not limited to) people with a disability, people with mental health issues & Deaf (British Sign Language users); people from Black and Minority Ethnic communities (BaME); Gypsies, Travellers and Refugees; people from the Lesbian, Gay, Bisexual, trans and questioning community (LGBTQ+); Carers (including young carers) older people; and others by association.