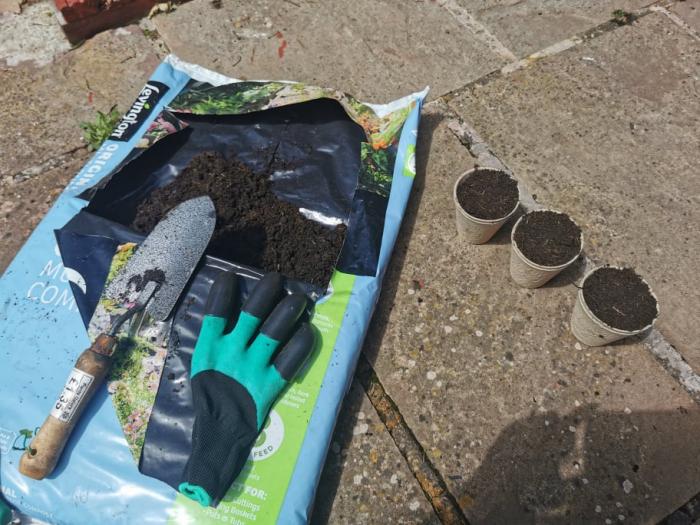 Introducing our Bright Futures Upbeat Gardening Group, kindly funded by Active Devon and supported by Morrison's.
There are 9 members of the Bright Futures Gardening Group and in early May, each member received a gift box of seeds and gardening equipment that they have used to grow their choice of veg, herbs or flowers, whether that be in their gardens, if they have them, or in a window box or pot – whatever they had available to them.
Our intention was to help our Young Adult Carers (YACs), many of whom care for physically and mentally unwell people to:
Increase levels of gentle physical activity that can be accessed by everyone at different levels of ability.
Spend positive time together with their cared for person, and families, after being in lockdown for so long.
Spend time outside, on a project, taking in the fresh air.
Help to promote better mental and physical health for all, bringing families together.
To give our project sustainability and further inspire our young people, some of the Gardening Group had a lovely trip to Bernaville Nurseries on 21st June, giving us all an opportunity to seek new ideas, share our experiences and spend a relaxing afternoon together in good company.
YACs are being encouraged to share photos of their planting projects with us over our private social media pages and will have a competition in July asking for the most original planting in a container, whatever this may be – a pot, bucket or even an old boot!
Check out the video on the Bright Futures Upbeat Facebook Page here.