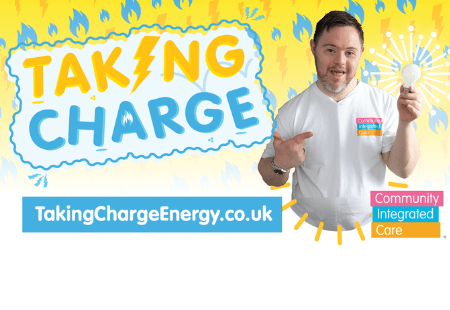 As the cost-of-living crisis hits Britain, a unique campaign has launched to support people who access and deliver social care to cut their energy bills.
With disabled people frequently paying more than double the energy bills of the wider public, and many social care workers struggling with escalating prices, the Taking Charge campaign offers vital free support at this most difficult of times.
Created by the large British charity, Community Integrated Care, Taking Charge is designed to support the social care sector to minimise the impact of the growing energy crisis.
Offering free live webinars, engaging videos, and a suite of accessible education resources, Taking Charge gives people essential advice to save hundreds of pounds on their bills this year.
Throughout July, Community Integrated Care is hosting a number of fun and engaging free webinars on www.TakingChargeEnergy.co.uk for anyone who accesses or provides social care, and is inviting care services to download their free accessible and easy read toolkits.