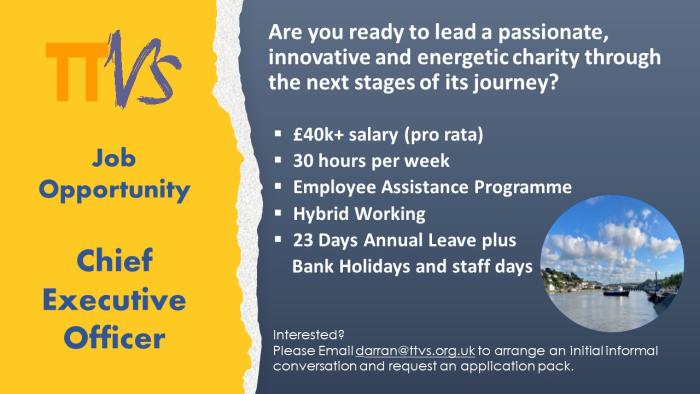 Do you think you have what it takes to lead TTVS and an extremely talented, experienced, and innovative team who are incredibly passionate about supporting our communities and doing the right thing?
Could you lead us on the next stage of our journey to be the very best that we can be? If so, we would love to hear from you!
Message from Darran Hill, our CEO.
"Big changes are afoot as I plan to relocate to the North East of England for personal reasons.
That means, sadly for me, I'm advertising my role.
I love my job but I don't feel I can do it effectively or fairly from a remote location.
If you think you have what it takes to lead an incredible dynamic, innovative and caring charity in the next stage of its growth then drop me a line.
Come and join an amazing partnership of public, charity sector, private and community organisations tackle some really challenging problems, make a difference and make our communities stronger, healthier and happier."
For more info or to apply please click here.