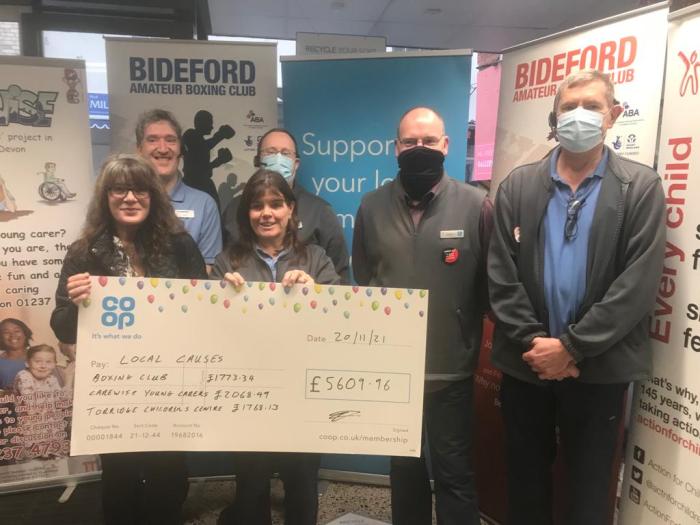 Thanks to the generosity of the Co-op and its customers, we were delighted to pick up a cheque on Saturday for £2,068.  This money will go towards supporting our young carers across Torridge and North/Mid Devon.  
Young carers are young people caring for someone with an illness/disability, a mental health problem or substance/alcohol misuse issues. They have an increased likelihood of suffering social, emotional and mental/physical health problems.  Having this caring role can result in;
a lack of self-worth, self-esteem and self-confidence;
feelings of guilt and/or resentment;
and loneliness/isolation from peers.
We support young carers to make connections, feel part of a community and to be inspired for the future.