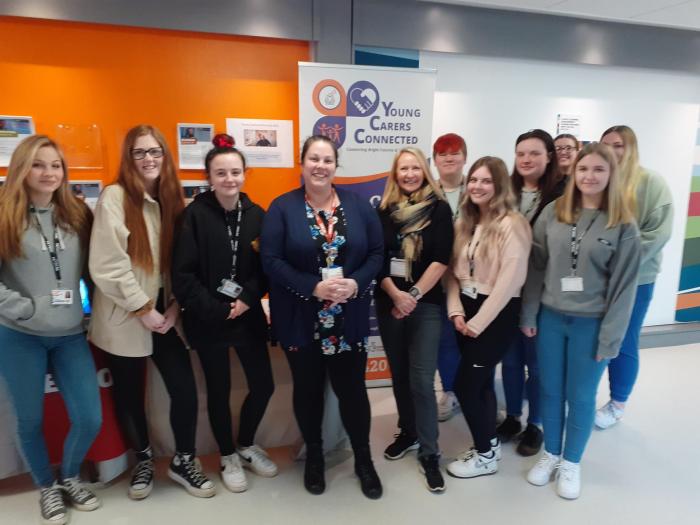 YCC paid a visit to PETROC Tiverton for their Young Carers Action Day on Tuesday 15th March and it was so lovely to see you all.
We hope you enjoyed all the retro sweets!
YCC will be starting up their monthly drop-ins to PETROC Tiverton and PETROC Barnstaple shortly so come along to see us. We shall be offering advice and guidance, helping you to get the right support as a young carer, telling you all about our trips and activities and booking in 1:1 appointments too.
If you think that you or anyone you know may be in a caring role but are unsure, we can have a chat about that too.
Bucket-loads of thanks to Denise and the students and staff at Petroc Tiverton for making me so welcome.