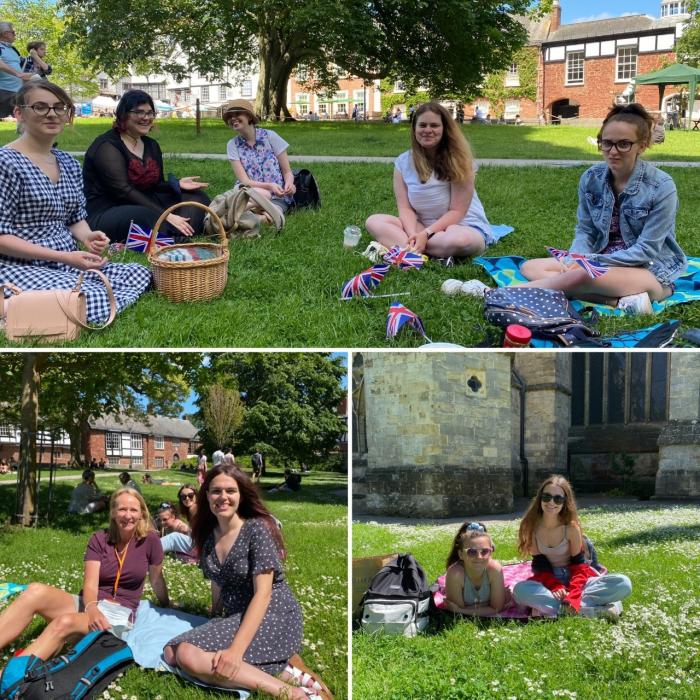 As part of Carers Week a group of our Young Adult Carers, Transition Workers and Ambassadors enjoyed a lovely picnic and games on Exeter Cathedral Green this Saturday.
We were very blessed with the sunshine too! 
Young Adult Carers from across Devon came along and had the pick of any local food outlet to choose their lunch from. We played games and took part in a Queens Birthday themed quiz (run by a keen royalist Ambassador) to win lots of chocolate prizes.
It was so lovely to get out and meet with one another in such a thriving and vibrant location. 
One of our Ambassadors also took some fabulous photos- they are the very arty looking ones from the selection below! Thanks everyone for coming and to our Ambassadors for all of your help.