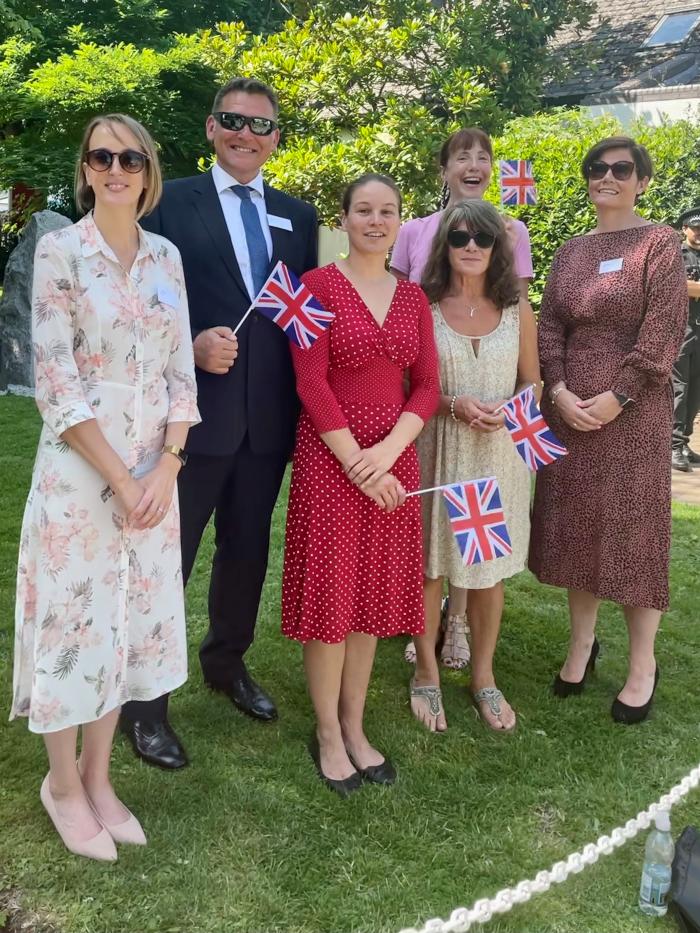 We were honoured and delighted to have had the opportunity to meet The Prince of Wales and Duchess of Cornwall at the Burton last week! TTVS were asked to attend as the charity played a vital and pivotal role in supporting the local community during the pandemic and subsequent lockdowns. 
3 members of the team, Darran Hill (TTVS CEO), Jane Creese (TTVS Office Manager) and Lara Eley (Community Developer for Bideford) were invited to attend the small gathering as they were part of a crucial team response to the pandemic.  TTVS supported local people to stay at home, through co-ordinating and recruiting volunteers to help with shopping deliveries, prescription pick ups and befriending phone calls with TTVS. In the Bideford area alone, there were over 700 requests for support. 
"What a lovely gentleman."
"We were able to tell him about our charity - Taw and Torridge Volunteer Service - and what we did throughout the pandemic and he was really interested to hear how we were able to support some of most vulnerable members of the community. He was really interested and it was a privilege to let him know about the work we've done" Darran 
We are incredibly proud of the hard work the team has put in over the last 18 months, further cementing the crucial role we play at the heart of our community.