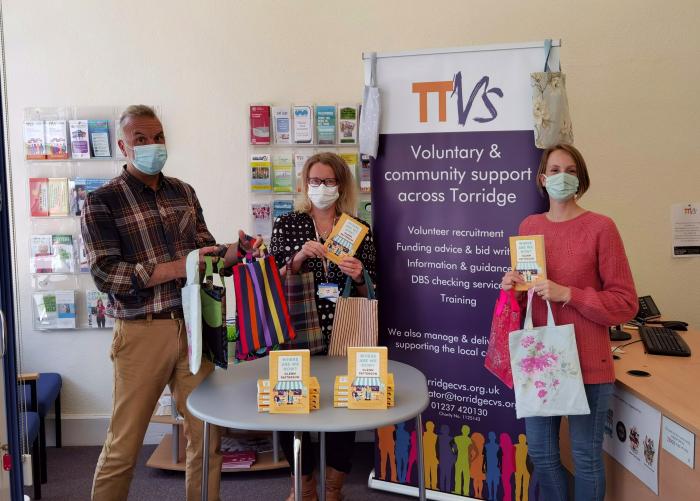 'World Book Night brings people from all backgrounds together for one reason – to inspire others to read more. Organisations and individuals hold events up and down the country to celebrate the difference that reading makes to our lives. Organisations can volunteer to hand out books from the World Book Night annual list to people who don't read for pleasure or own books. You can read more about the great work from World Book Night and The reading agency here: https://worldbooknight.org/
This year, following a successful application, the Northern Devon Healthcare Trust Knowledge and Library Service were awarded 160 books to give away to isolated and vulnerable older adults across North Devon, West Devon and Torridge. With COVID restrictions limiting how we could distribute the books safely, NDHT Librarian Lynsey Southern put out a call for help to the local community, having come up with the idea to create book bags filled with treats to give away across the region.
Dozens of volunteers from the local community and beyond made hundreds of incredible book bags, along with local food supplier Savona Foods who donated tea, coffee and biscuits to go alongside the book 'Where are We Now' by Glenn Patterson. The Library collaborated with Sarah Winfield-Davies, the NDHT Home from Hospital Volunteer Service (PM) coordinator who reached out to her network of contacts in the community ensuring that all the books would be delivered to the people who needed them most.
Lara Eley, community developer for volunteer and community organisation TTVS in Bideford answered the call for support and became one of the organisations distributing the bags. Lara expressed how delighted she was to be a part of this project and explained how volunteers that already supported some of our most isolated adults were well placed to help give away the bags.