Young Carers Support Worker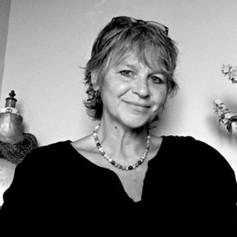 My childhood years were spent in rural Africa. Since this time, I have lived in England & the Caribbean; followed by 20 years in the beautiful Wicklow Mountains of Ireland – we moved back to Devon 6 years ago.
Over the years, I have found myself working in the Community as an Artist, Youth Theatre / Creative Issue Based Arts Facilitator & Community Project Coordinator with groups & individuals from all traditions, cultures, identities, ages & abilities. Also, for decades, as a self-employed Knitwear designer/maker, selling work in Ireland, USA, UK, Japan & Italy.
Following extensive further study, my work has since focused around supporting those who are living with addiction, complex mental & physical needs; also, as an Early Help Practitioner & Family Support for Victim Care with families & children – Today, alongside my work in a Medical School, I am delighted to be joining the YCC team p/t as a Young Carer Support worker.
As a family, we have just moved our Wood Fired Pottery & 8 Beehives across Devon to live on Exmoor, which is an absolute delight, as I love the open spaces & the joy of being so close to a clean, if chilly, swimming river.