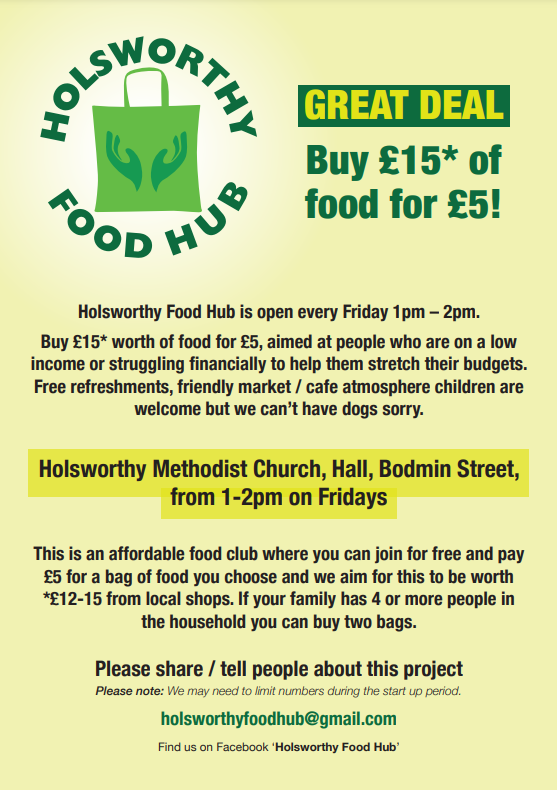 We are so pleased to announce that The Holsworthy Food Hub has officially opened, and we are so proud to have been a part of this! 
Open every Friday 13:00 - 15:00 at the Holsworthy Methodist Church, Hall, Bodmin Street!
Families or individuals living in Holsworthy will now have access to their own food hub which has just been launched and celebrated by the cutting of ribbon and sharing cake with guests, volunteers, and customers.
The hub is an affordable food club that is free to join, aimed at people on low incomes or struggling financially. The project received start-up funding of £2,990 from LiveWest and a Growing Communities Grant of £730 from Devon County Council.
Please spread the word and share the news of this fantastic service!